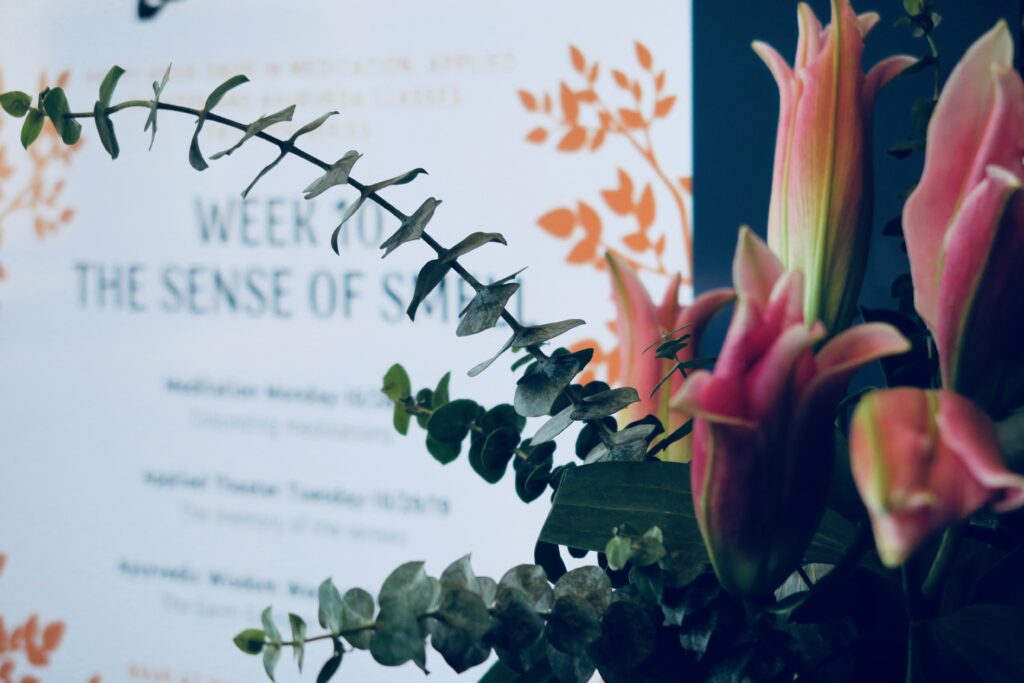 All workshops can be customized to specific groups and needs and can be taught in English, Portuguese and Spanish. For fees and questions email: [email protected]
Free your Mind
Join Theater and Meditation Specialist Maria Schaedler-Luera in a series of experiential and self-reflective exercises inspired by techniques of Rainbow of Desire, created by Brazilian activist and director Augusto Boal. In this workshop participants will be supported in learning to identify and transform the internal voices that block them from achieving their goals. This personal growth and self-empowerment technique offers opportunities to gain greater insights and clarity into our own personal stories of oppression while giving us the motivation to break cycles and take steps towards creating change in our lives. No theater experience necessary.
Theater for Healing
Join Theater and Meditation Specialist Maria Schaedler-Luera in a series of games, exercises and improvisations inspired by Augusto Boal's Theater of the Oppressed and Meditation. Theater is the art of looking at ourselves and human actions and can be a means of transforming our lives. Participants will engage in theater games to encourage "de-mechanization" of the body and the mind. We will explore ways of engaging the intelligence of the whole body, and the wisdom of the group to heal, dialogue, learn and unlearn, self-teach, and problem-solve. Theater of the Oppressed provides tools for people to explore collective struggles, the use of language, power relations, oppression, and liberation. Join us and experiment with inventing a new future together through theater.
Mindful Performance: Enhancing Athletic Excellence through Mindfulness
This workshop is designed to introduce athletes to the practice of mindfulness and its benefits for athletic performance. The workshop will cover the basics of mindfulness, including breathing techniques, body awareness, and present moment awareness. Participants will also learn how mindfulness can be applied to their sport to improve focus, reduce stress, and increase mental toughness.
The workshop will be interactive, including guided mindfulness meditations, experiential exercises, and group discussions. Athletes will have the opportunity to explore how mindfulness can be integrated into their training and competition routines, and to develop a personalized mindfulness practice plan.
Athletes of all levels and sports are welcome to attend this workshop. Whether you are looking to improve your performance on the field or court, or simply seeking to reduce stress and increase mental clarity in your daily life, this workshop will provide you with practical tools and techniques to enhance your well-being and athletic excellence.
Theater for Dialogue: How to derail real life tragedies with imagination
Learn general principles and tools of Theatre of the oppressed, developed by Brazilian theatre artist and Nobel Peace Prize nominee, Augusto Boal (1931- 2009). In this interactive workshop, participants explore the creation of a Forum scene, as well as how to facilitate games and exercises to be used as social intervention tools. Theatre of the Oppressed techniques are highly adaptable and can be immediately applied by teachers, social workers, activists, community organizers, theatre artists, and anyone interested in exploring themselves and the society in which we live. Absolutely no theatre background necessary.
Becoming Picasso
Join Theater and Meditation Specialist Maria Schaedler-Luera in a series of drama and meditation exercises, inspired by Augusto Boal, Stanislavski, and the Yoga Sutras to explore the thoughts that think they are facts and that have the most influence in our behaviors. As Picasso said, "Action is the foundational key to all success." When we act with the awareness of the actor we become our lives protagonists, we dedicate ourselves to seeing what we are looking at, to listening to what we are hearing, to feeling what we touch, to writing what we think. In this workshop participants will practice being in the present moment, breaking the habitual cycle of thinking and stepping into the space of infinite possibilities. No theater or meditation experience necessary.
Sustainable Activism
One needs to be strong and energized to serve the world effectively. This workshop is designed for social activists, community workers, teachers, artists, students and anyone interested in addressing our collective physical, mental, emotional and spiritual well-being for the sake of healing ourselves, each other and the planet. Through mindful techniques, meditation, and improvisation exercises, learn ways to reduce stress and burnout while improving creativity and problem solving.
Meditation for Beginners
Meditation has the potential of offering wonderful benefits, but it can be overwhelming to choose a style. This workshop focus on developing a meditation self-assessment and exploring different meditation styles, such as guided meditation, loving-kindness meditation, mindfulness meditation, mantra meditation and breathing meditation. Enrich your life by finding a style that resonates with you.
Meditation for Performers: the what, why, and how
Do you feel that the need to "perform" makes you feel nervous, not present and in a state of flight, fight, or freeze? This mind state is not only experienced by beginner performers. Lack of connection with the body and senses, self-judgement, desire for approval or desire of control are experiences that both beginners and veteran performers may encounter. Learning to meditate and having a regular practice as a meditator gives the performer greater access to truly being in the present moment while nurturing their creative process. In this simple and accessible workshop, erase stereotypes and misconceptions about what is meditation, why you should meditate regularly as a performer and how to get started, then experience how this state of being can be incorporated in a series of improvisation exercises to strengthen your craft.
Pranayama: Mastering the Life Force
As one of the eight limbs of Raja Yoga, Pranayama is most commonly known as breath control. It has been around for thousands of years and it promotes neuro-respiratory integration through awareness and integration of the rhythms, seasons, and cycles of our life. "For breath is life, and if you breathe well you will live long on earth". This Sanskrit proverb describes what modern science has now realized. Having a regular practice of simple, deep breathing can reduce anxiety and depression, lower and stabilize blood pressure, increase energy levels, and also decrease feelings of stress and overwhelm. In this practical workshop, learn different breathing techniques from the ancient yogis that will have different effects on your mind-body physiology. Learn how conscious breathing can be a way to restore balance in the mind and body.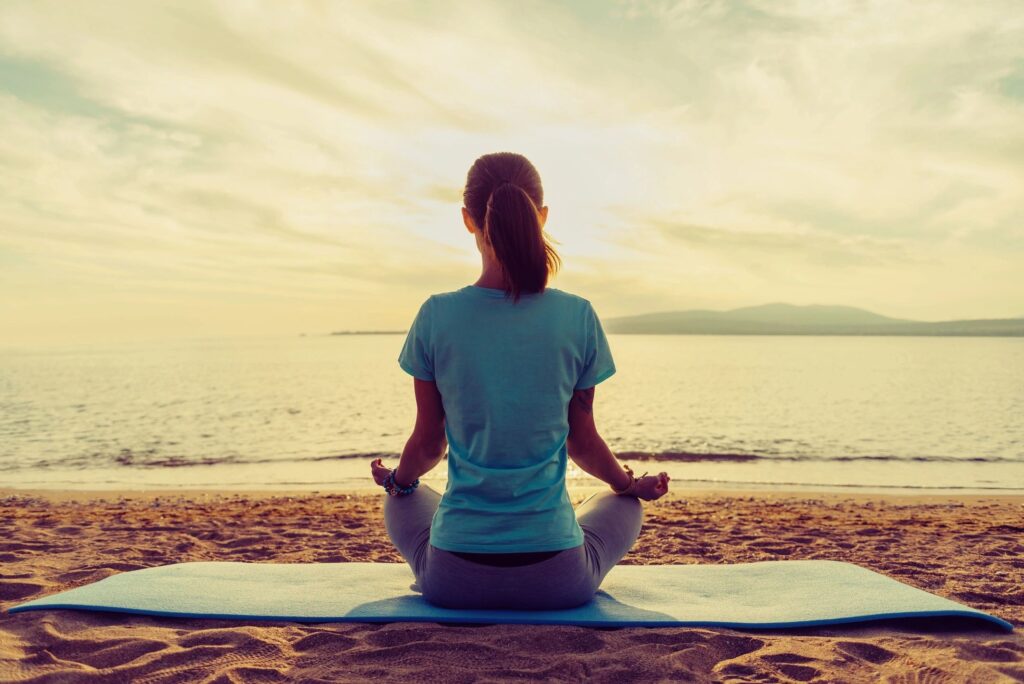 Primordial Sound Meditation
Learn Primordial Sound Meditation led by certified Chopra Center meditation instructor Maria Schaedler-Luera.
Primordial Sound Meditation is a time-tested meditation technique dating back thousands of years to the Vedic traditions of India. Drs. Deepak Chopra and David Simon have revived this ancient process and made it available in a format that is easy for anyone to learn.
This course is taught in four sessions:
Session One: You will learn the basic principles of meditation, including its history and the importance of your mantra.
Session Two: You will receive personal instruction in your Primordial Sound mantra and learn how to use it. You will also experience your first meditation practice using your Primordial Sound mantra.
Session Three: You will learn more about the healing benefits meditation creates for the mind and body. You will have an opportunity to share your experiences and get answers to any questions that have come up for you so far in your new meditation practice.
Session Four: In the final session, you will learn more about the higher states of consciousness that can be achieved with regular Primordial Sound Meditation practice.
Primordial Sound Meditation is recommended for anyone who wishes to enjoy deeper peace, greater freedom, and mastery of life.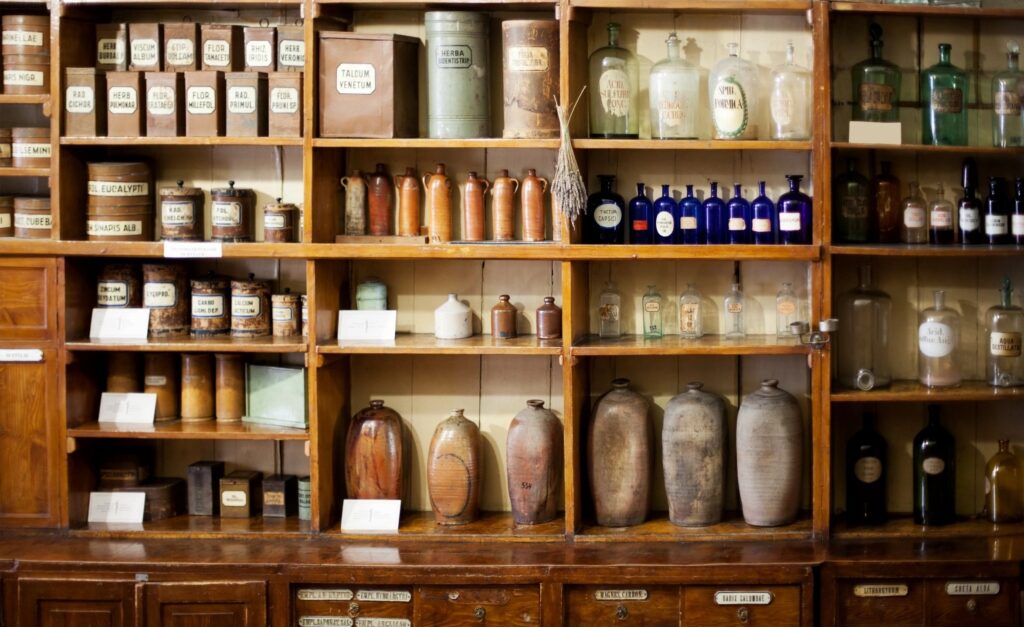 Ayurvedic Lifestyle
Discover one of the world's oldest and most powerful mind-body health systems. Learn how the wisdom of this science of life can help you stay vibrant and healthy while realizing your full human potential. As part of the workshop, participants will learn the fundamentals of Ayurveda and develop their own self-care routine based on simple and effective principles.
Performance
Big Bang Improv
Big Bang is a fast-paced free-form show featuring some of the top alumni from the ImprovBoston Mainstage and Boston comedy scene. Since 2014, Big Bang has toured extensively across North America, Latin America and Europe.
More information:
https://www.facebook.com/BigBangImprov
https://twitter.com/BigBangImprov